Some companies continue to exploit the Covid-19 pandemic by launching "hand sanitisers" to market without correct and proper consideration of relevant regulations and standards.
Tighter controls and inspection can soon be expected to tackle this problem. However in the meantime, we as consumers need to be aware that the products in our pockets, glove compartments, handbags, man bags, top drawer; or wherever else we keep them, may not be fit for purpose in effectively protecting us against Coronavirus.
During the Covid-19 lock down period, Itac continued to support our customer base who had remained operational, including those supplying the food and medical sectors.
However, as production slowed down, we announced plans to use our factory facilities, expertise, and spare capacity to manufacture a new hand sanitiser product – Sanitac. This was with the aim of boosting the supply chain as restrictions are relaxed together with a new norm, and essential requirement, of hand sanitising at every opportunity throughout the day!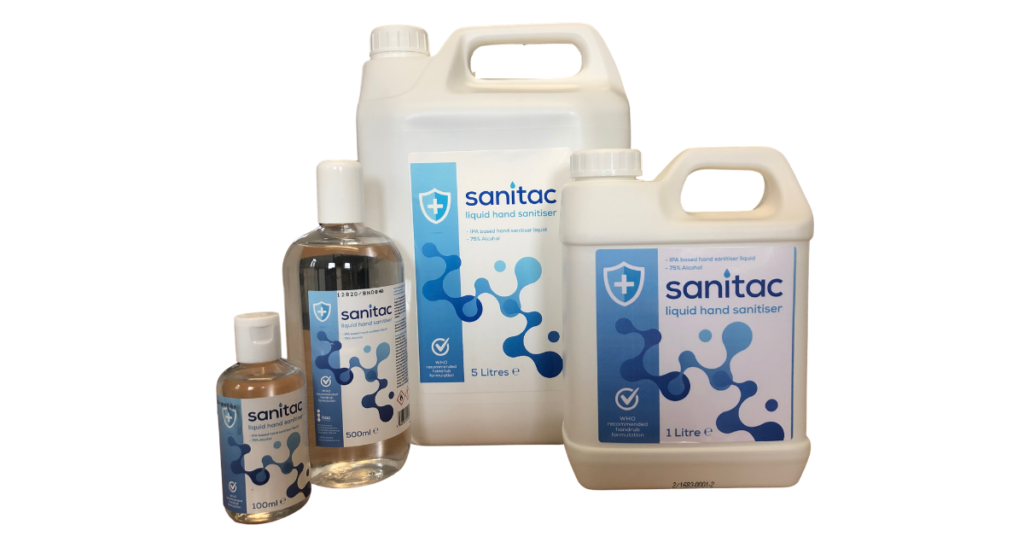 It was critical however, that ITAC got this right from the beginning. No short cuts were taken, and all relevant guidelines were followed to ensure that our manufacturing was above board and that the following requirements were met:
Sanitac liquid hand sanitiser contained well over the 60% WHO recommendation for alcohol content at 75%.
Itac went through a thorough application process to become accredited by the HSE to make and sell hand sanitiser in the UK.
Package labelling was in line with the requirements of the HSE Critical Situation Permit under Article 55(1) of the Biocidal Products Regulation.
Package labelling was in accordance with the CLP regulations with regards to relevant hazard and risk phrases that must be present.
Package labelling included all relevant health and safety information including correctly formatted pictograms.
Packaging labelling included tactile danger warnings (a raised triangle on the label) that are required by law under CLP to assist the visually impaired.
Storage and handling conditions for flammable ingredients and finished product followed detailed HSE guidance.
No other ingredients other than those specified as acceptable by the WHO were added to the approved formulation
Documentation such as safety data sheets and technical data sheets were produced and made available for customers if required
EU REACH (Registration, Evaluation, Authorisation & Restriction of Chemicals) regulations were satisfied.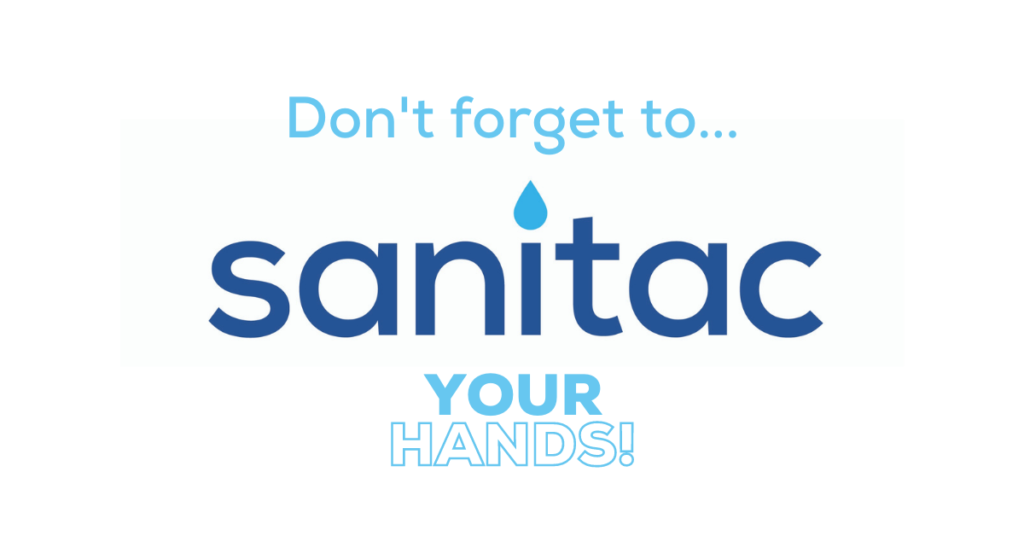 ITAC believe that by following the relevant guidelines to keep our manufacturing above board and our hand sanitiser product compliant, we are doing what's right for our customers, what's right for the business, and what's right in our contribution to help stop the spread! The team at ITAC look forward to supporting the business community or any organisations wanting to keep their customers and colleagues safe.
Sanitac can be ordered in volumes of 100ml, 500ml, 1 litre, and 5 litre bottles. Bulk orders also available in 200 litre drums and 1,000 litre IBC's. We can also be reached by calling 01204 573736 and by email at info@itac.uk.com