Also known as a Floating Knife coating, this process involves the knife or blade positioned vertically above the substrate which is being supported on either side by two rollers. Coating weights using this technique are derived from the distance between the two rollers and the tension of the substrate. The blade can also be raised and lowered to apply additional tension which will impact on coat weight and level of penetration which will affect adhesion and handle. Suitable for low to medium viscosities depending upon level of penetration required.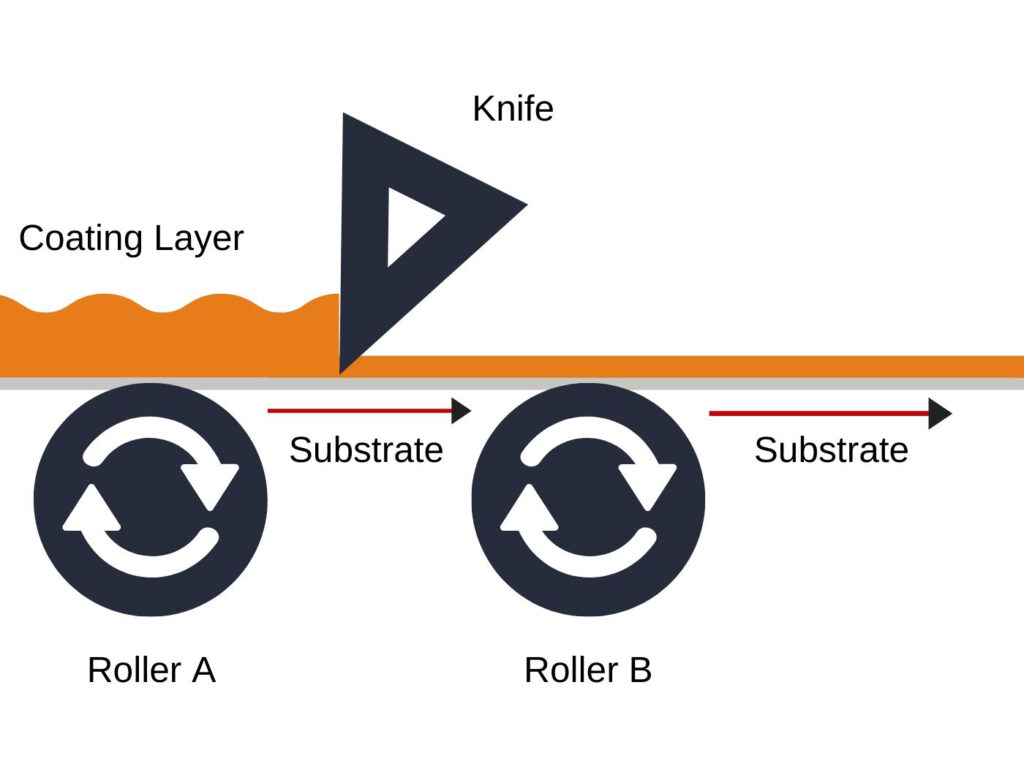 Similar to Knife Over Air, but this time the doctor blade being positioned above the substrate, which is supported by a roller below. The blade can be put at an angle or placed vertically for different effects. The blade can be raised or lowered to obtain different coating thicknesses. There are also different shapes of blade to complement the viscosity and rheology of the coating medium. Suitable for medium to high viscosities.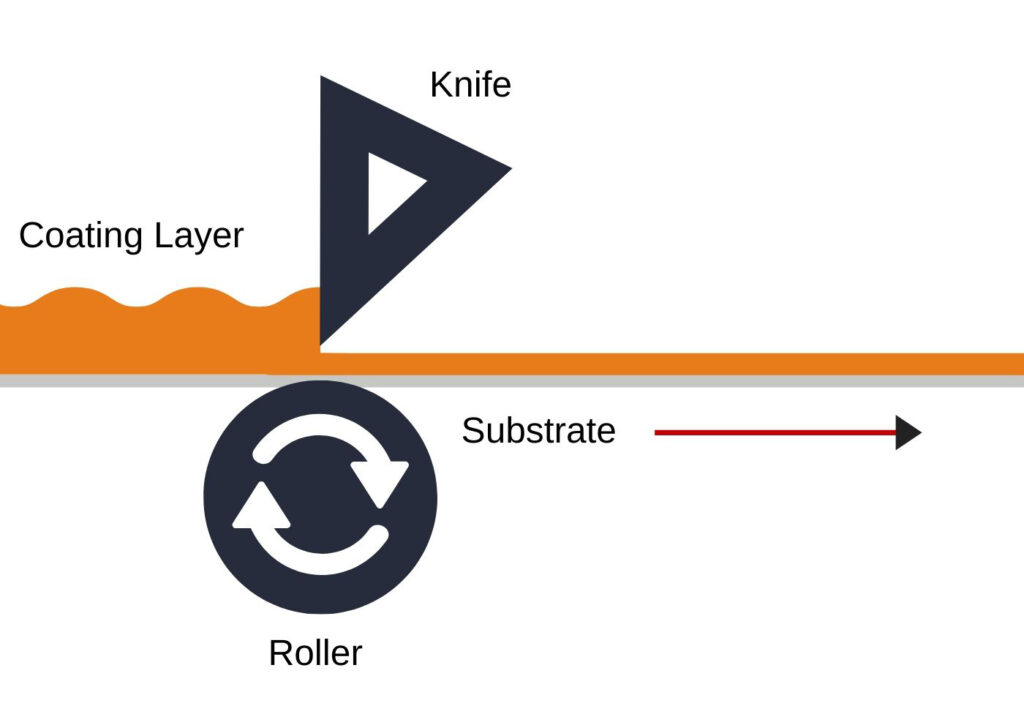 Also called Slot Extrusion coating, this process involves the coating material being pumped from source into a slotted coating head with an in-built reservoir. The material flows through the engineered slots directly onto the substrate and is spread across the surface by an integral blade. Here the coating weight is controlled by the operator being able to adjust the gaps in the slots.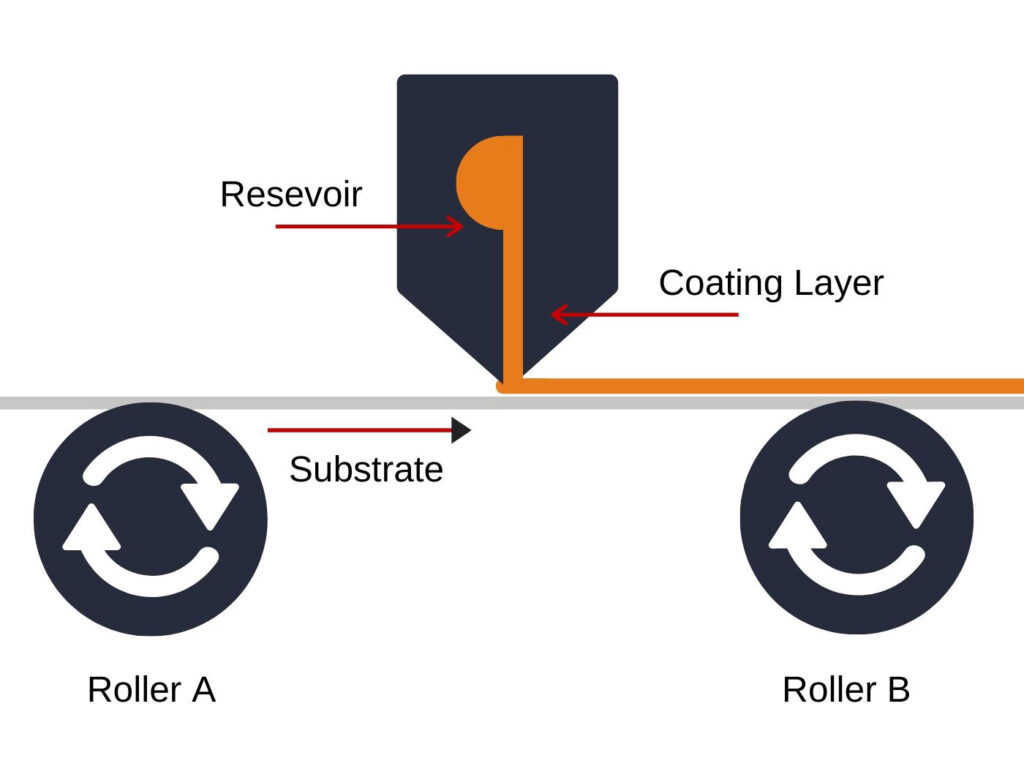 A process which normally consists of three rollers: an upper metering roller, an application roller, and a support roller. The coating is applied to the application roller through a precision-measured gap between this and the upper metering roller. Excess coating liquid is then wiped off the application roller by the substrate as it passes around the support roller at the bottom.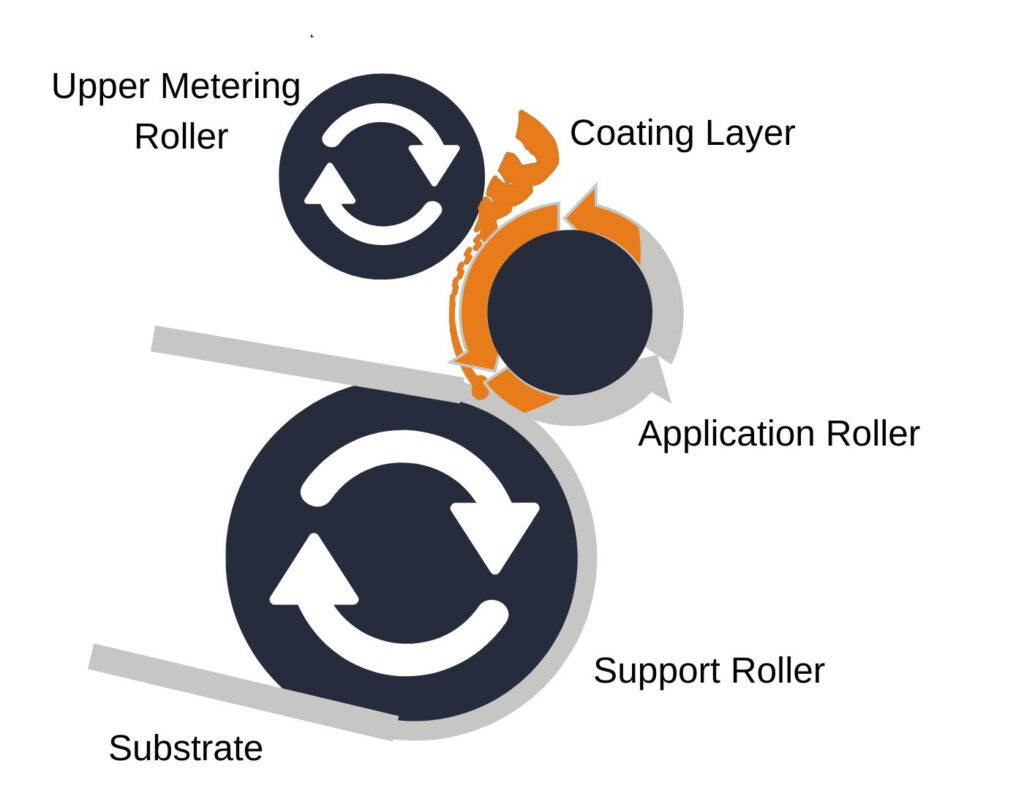 This involves a system comprising normally of two or more rollers, one of which is engraved and partially submerged in a coating bath. This fills the engraved holes with the required amount of coating liquid for the application's specification. Any excess coating is wiped off by a doctor blade, so the right amount is applied to the substrate before it is passed through a pressure roller above.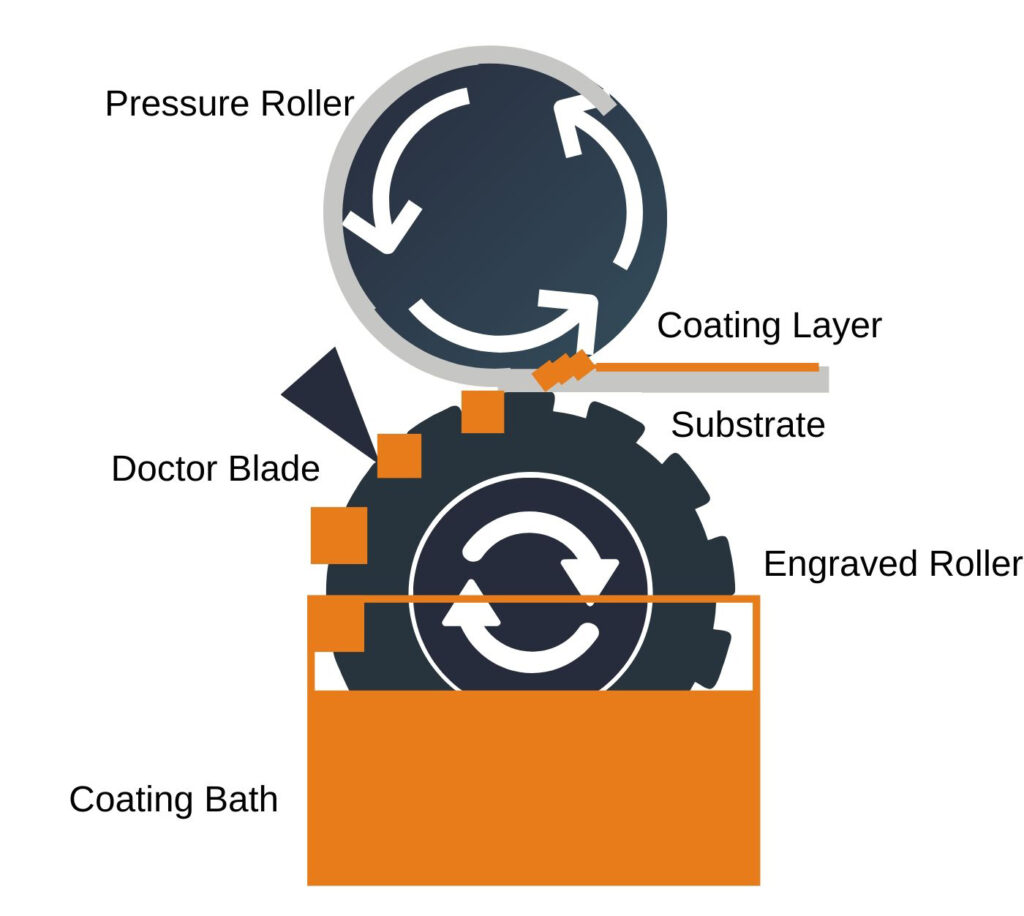 Automated spray processes are normally used on conveyor systems to provide uniform coverage on products and substrates. Precision coating can be achieved through manipulation of a spray gun or larger surfaces can be coated in a cost-efficient way using an overhead reciprocating spraying system. Hand spray coating involves using a conventional spray gun and can provide more control over the coating process for a range of coating materials and is ideal for uneven substrates.
Basic but often exactly what is needed for many coating applications. Enables control of the coating process through the correct selection of pressure and brush in terms of size, angle, shape, and bristle type.
Often regarded as an essential tool for mixing and applying adhesives/coatings on small surfaces where a very fine attention to detail is required.