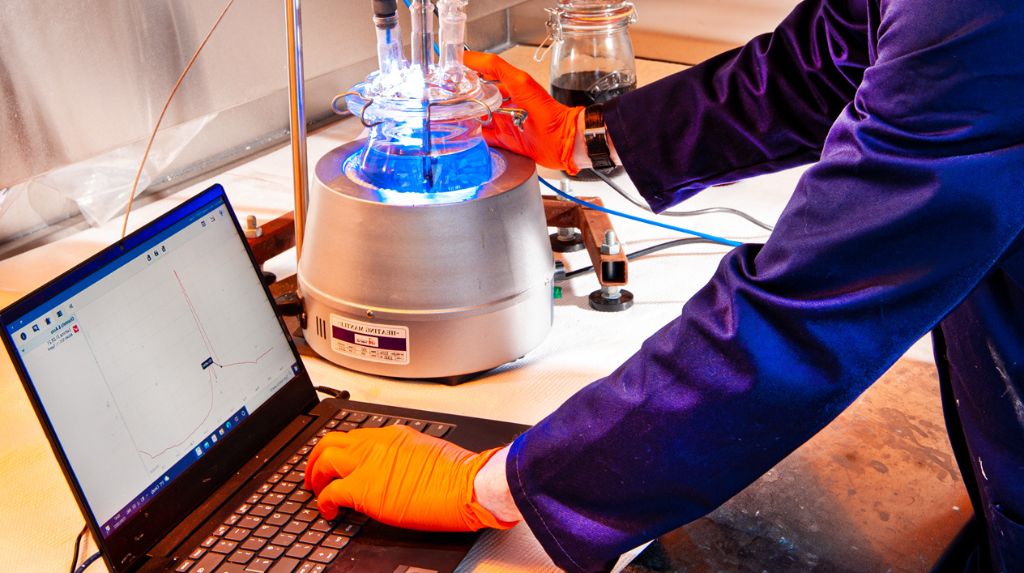 Great chemistry for your coating application needs
For ITAC, great chemistry isn't just about the our coating application formulation expertise. It's also about the relationships we have with our customers as we support them to achieve their internal and external business objectives.
Whether it be at the initial concept and design stage, or when taking a product to market, ITAC are committed to helping our customers to develop high performance products. This is achieved through a partnership whereby ITAC gain a clear understanding of our customers' requirements at each stage of the process. This, together with a developing sense of trust in our expertise, ensures desired outcomes are reached.
See our infographic below to learn more about how ITAC can support you with your coating application projects.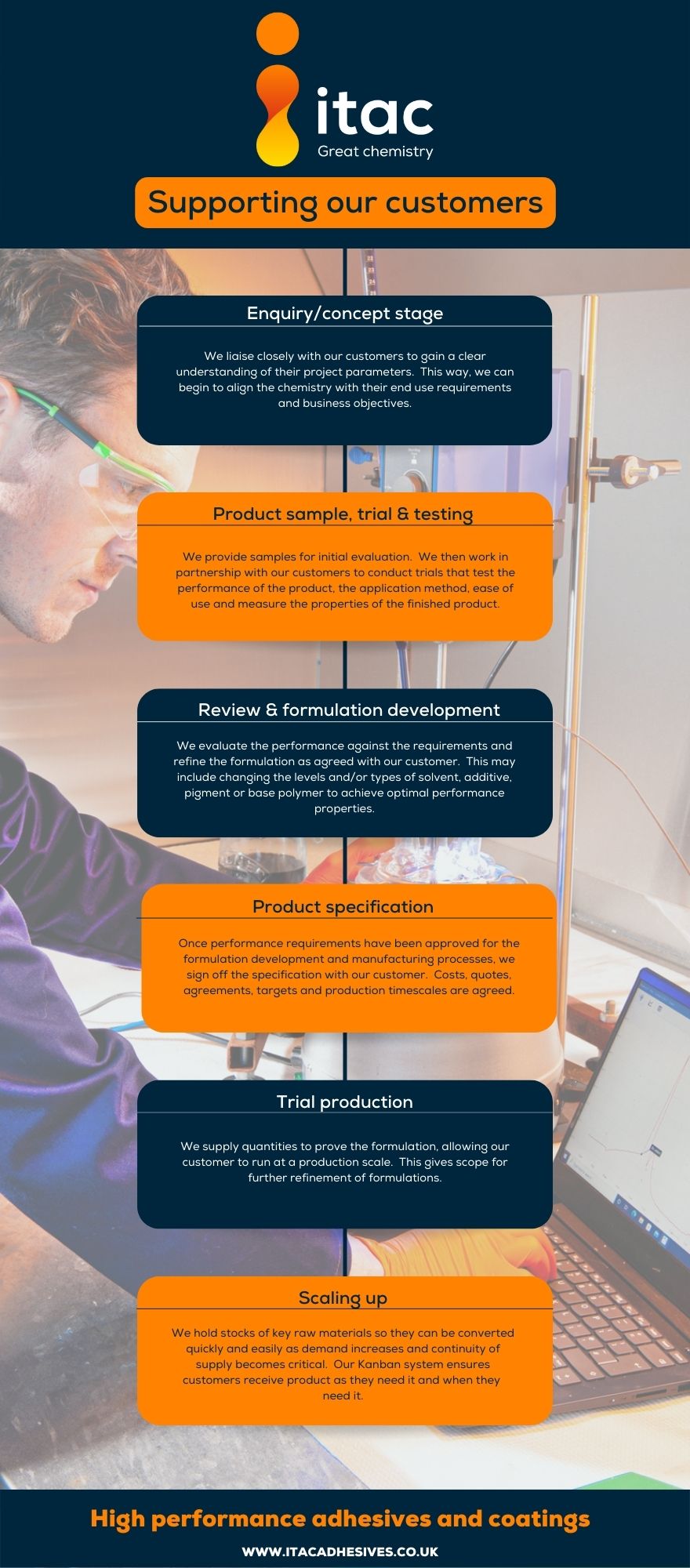 ITAC have proven expertise across a range of polymer systems including polyurethane, silicone, acrylic, poly-aspartic, neoprene, SBR, nitrile and natural rubber. We also work with a range of solvents including water, acetone, ethyl acetate, MEK and toluene. This together with a qualified team of chemical engineers, chemists and materials scientists, supports problem solving and decision making in aligning the chemistry with the coating application requirements.
If you have any new or ongoing coating projects and you think we may be able to help, it would be great to hear from you. We can be reached by email at info@itac.uk.com, or click below to complete a short contact form and we will get right back to you.